When you approach a home, what is the first thing you notice? Well, men will take a look at the cars, obviously. But others instantly see the entrance and door. The entrance of your home is important; it can make or break an impression.
Iron doors have been around since the 10th century. Initially, they were used to fortify towns and castles, but they evolved into a status and class symbol with time. Today, iron doors are a sign of luxury and beauty. And why wouldn't it be, have you ever taken a look up close at a well-forged iron door? It's simply magnificent.
The entrance of your home is responsible for setting the tone for the rest of your Tennessee home. The weather in Tennessee is generally mild all-year-round while allowing you to enjoy all four seasons distinctly. The coldest month is usually January, when the temperature goes as low as 48.6 degrees F and the hottest month is July, with the max temperature of 89 degrees F. However, the overall climate expects 120 days of precipitation (some form of water in the weather, such as snow, rainfall, or general humidity) per year.
Keeping this information in mind, here's why you need iron doors in Tennessee:
Boosts Curb Appeal
First things first, most people get an iron door due to its evident beauty. Unlike other ordinary doors, such as wooden doors, iron doors offer utmost privacy while adding to the curb appeal of your home. Using iron doors for your front entrance helps distinguish your home from the others in the block, giving you an edge over the rest.
Iron doors are of utmost stylishness and elegance while being extremely versatile. They are available in a vast array of designs, sizes, patterns, and shapes; finding the right addition for your home is not challenging whatsoever. From French iron doors to pivoting iron doors and Dutch, the opportunities and choices are endless.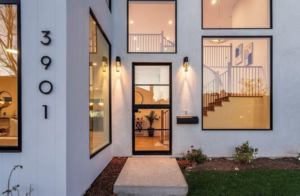 Size Variability
Not everyone has the same choice and preferences. Some people prefer huge entrance doors while others might prefer small ones. Iron doors are an excellent preference for such homes with unique door needs. Iron doors can be custom designed to fit any design, size, or variation without hassle.
With wooden doors, you'll need to remodel your entire front entrance to fit the standard door, which can be time-consuming, costly, and, to be fair, very exhausting. Making a small change, such as switching to an iron door, can make a huge difference on your entrance without going through the added hassle.
Increased Property Value
Iron doors do more than just increase the aesthetic beauty of your home. Iron doors are more of an investment for the future. Whether you wish you sell your property in the coming years or use it as a mortgage, you'll get far more value for it than you would with a wooden entrance door. Upgrading your Tennessee home entrance with an iron door is a simple and hassle-free way to upkeeping your property to reap maximum benefit.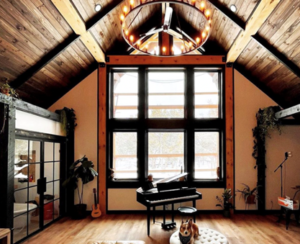 Low Maintenance
Since the weather in Tennessee is generally moist all year long, wooden doors can be quite a hassle. Prolonged exposure to water can cause it to swell or decay and may even result in splitting or flaking. And even if water damage is not your concern, the sunny weather can rip the color and cause discoloration, which would require frequent touch-ups.
With iron doors, it's a one-time investment. Once you purchase and get them installed, all it takes is regular minor cleaning to keep it looking shiny. All you need is an iron door spray that can be used to thoroughly clean your iron door once every few months and a soft cloth to dust it once every few weeks. Who knew upkeeping an iron door was this simple, eh?
Abundant Flow of Light
Most people think iron doors are solid doors that might give a prison-esque feel. In reality, most iron doors are used with a contrasting glass pane to allow maximum flow of natural light into the home. Natural daylight adds a visual aspect of beauty and modernism to the house. And this is what makes iron doors perfect for modern or minimalistic homes.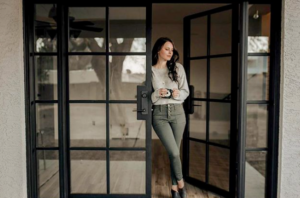 Ready to Make the Change?
Change isn't always easy. But if you do wish to jump the gun, there's only one door that's worthy of your time, attention, and money – iron doors. If you're still feeling lost, get in touch with Pinky's Iron Doors today to view some of the most extravagant and magnificent iron doors you might have ever seen.
They offer the most comprehensive collection of ready-to-install iron and steel doors ever in Tennessee. And if you have a knack for something more unique that matches your style, their talented artisans can create a personalized masterpiece for you too.
Visit their website to learn more.
About the Author
Mary Jane is a reowned interior decorater and designer in Tennessee. She specializes in beautifying the curbs of properties in Tennessee by incorporating iron doors in unique ways. Trained by some of the finest architects of France, her work speaks for herself.