Wall cladding is a distinctive method to improve the appeal and depth of any building's façade. Wall cladding is a type of material that is applied to the exterior walls of a building to enhance aesthetics, as well as to provide the thermal insulation and moisture protection.
It makes the property look great while offering excellent protection against several circumstances. Good quality cladding also adds to the value of the building, and you can expect it to fetch a good price if you wish to sell it.
However, people still have a lot of queries or questions before moving to any residential or commercial building. This is majorly related to their safety and the durability of the building. Cladding Consulting which provides building safety fault repair grant financing assistance to leaseholders and managing agents has provided a list of questions that every buyer should ask before purchasing exterior wall cladding.
These questions will help you make the right decision and find the right seller.
Explain the Cladding Features
Exterior wall panels of high quality offer many wonderful benefits in the long run. Any compact laminate wall panels should have qualities. For instance, features like anti-graffiti, climatic shock resistant, weather resistant, termite resistant, abrasion resistant, UV resistant, moisture resistant, and corrosion resistant. They should also have qualities related to thermal stability.
Understanding what these characteristics entail for the functionality, aesthetics, and longevity of the laminate wall panels is equally crucial. The advantages of airflow provided by exterior grade laminates must also be mentioned. Building temperature is maintained by this ventilation, which also makes buildings more energy efficient. You can expect to make significant savings on energy in the long run.
What kind of material is suitable for cladding?
Numerous materials may be used to create cladding systems, and each one has advantages of its own. Cladding is typically formed of composite materials, metal, stone, or wood. When selecting materials for your cladding, take the advice from specialists.
They can help you understand how differences in materials, such as durability, maintenance, availability, look, and budget. Wong choices can affect the functional and aesthetic results of your cladding, which is why you need expert advice to find the right solutions as per your customized needs.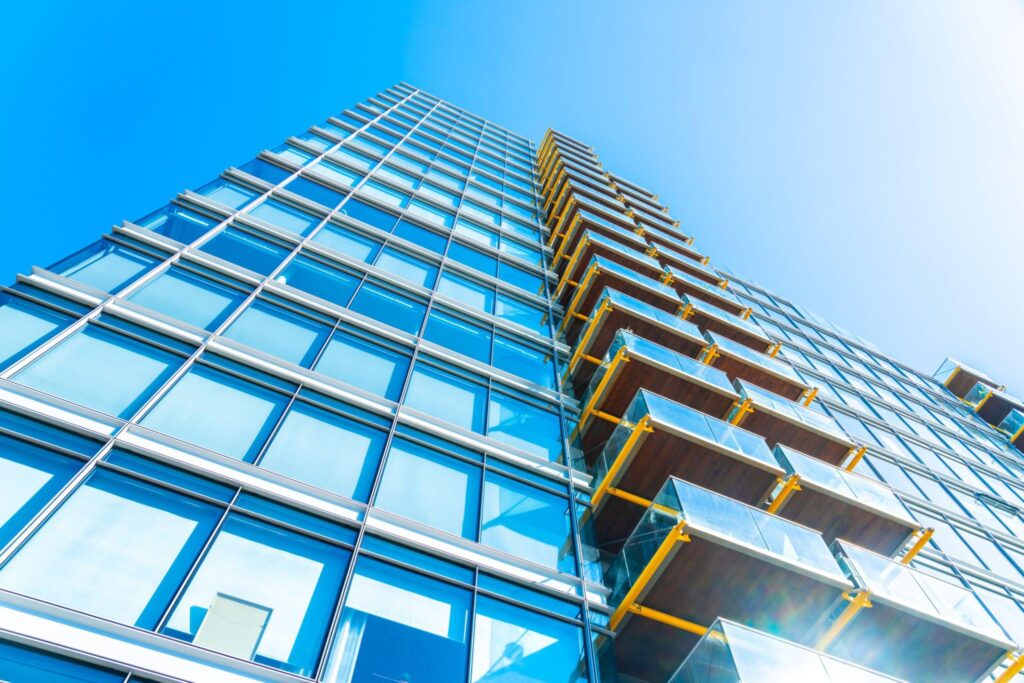 Image Credit: https://www.istockphoto.com/photo/riverside-apartment-blocks-at-battersea-reach-in-london-gm1388023989-445785057?phrase=Cladding
Which cladding system is best for my property?
There are numerous different cladding systems. These systems may consist of sheet materials, horizontal or vertical panels, or smaller overlapping panels like shingles and tiles. Each of these cladding systems employs a distinct approach to weatherproofing, and has advantages of its own. The efficiency of each system will differ based on the environment and the direction of the wind.
Your decision on a cladding system should consider the location of your property and its susceptibility to wind. You can choose the most effective solution for your house with the help of your qualified service provider. They do not charge fees for initial consultations, which gives you the advantage of finding the right solutions without any obligations.
How long does the cladding last?
The usability of wall cladding directly affects how long it will last. You must purchase exterior panels with excellent quality and a long lifespan. Exterior wall cladding is added to contribute to a building's visual appeal as well as to add a layer of security to the walls. It lengthens the lifespan of the walls by many years and strengthens the building structure.
Compact laminate wall cladding that is resistant to the elements on the exterior helps assure the structure's long-term stability. Make sure you go for the best quality panels with proper guarantees, even if you have to spend a little bit more. It is well worth the investment.
What ACM Cladding is all about?
Composite Aluminium Material panels are made up of a lightweight core and two aluminium skins that have been adhered to both sides. Materials like polyethylene, polyurethane, profiled metal, or a mineral core make up this core. It has been a well-liked option for constructing building cladding because of its assortment of surface finishes, colours, light weight, and formability. However, in the event of a fire, the panels may degrade and expose the core.
When determining the safety of leaving partial or tiny amounts of ACM building cladding, the Ministry of Housing, Local Government and Communities have provided proper guidance. Owners of buildings with ACM cladding should follow the suggested interim safety recommendations until any required work has been finished. These precautions are meant to lower dangers for a little time to ensure every resident is safe.
It's crucial to always take your property's building and carpentry needs into consideration. Cladding is frequently hassle-free and can be added as an additional layer to an existing building's façade. Some sheet cladding methods can have a structural purpose. A proper consultation with an expert can help you evaluate your house and let you know if there are any limitations before you proceed with cladding.